ThreadWritten offers creative learning experiences in Embroidery and Traditional Textiles through Travel Retreats and Workshops in the US and Europe.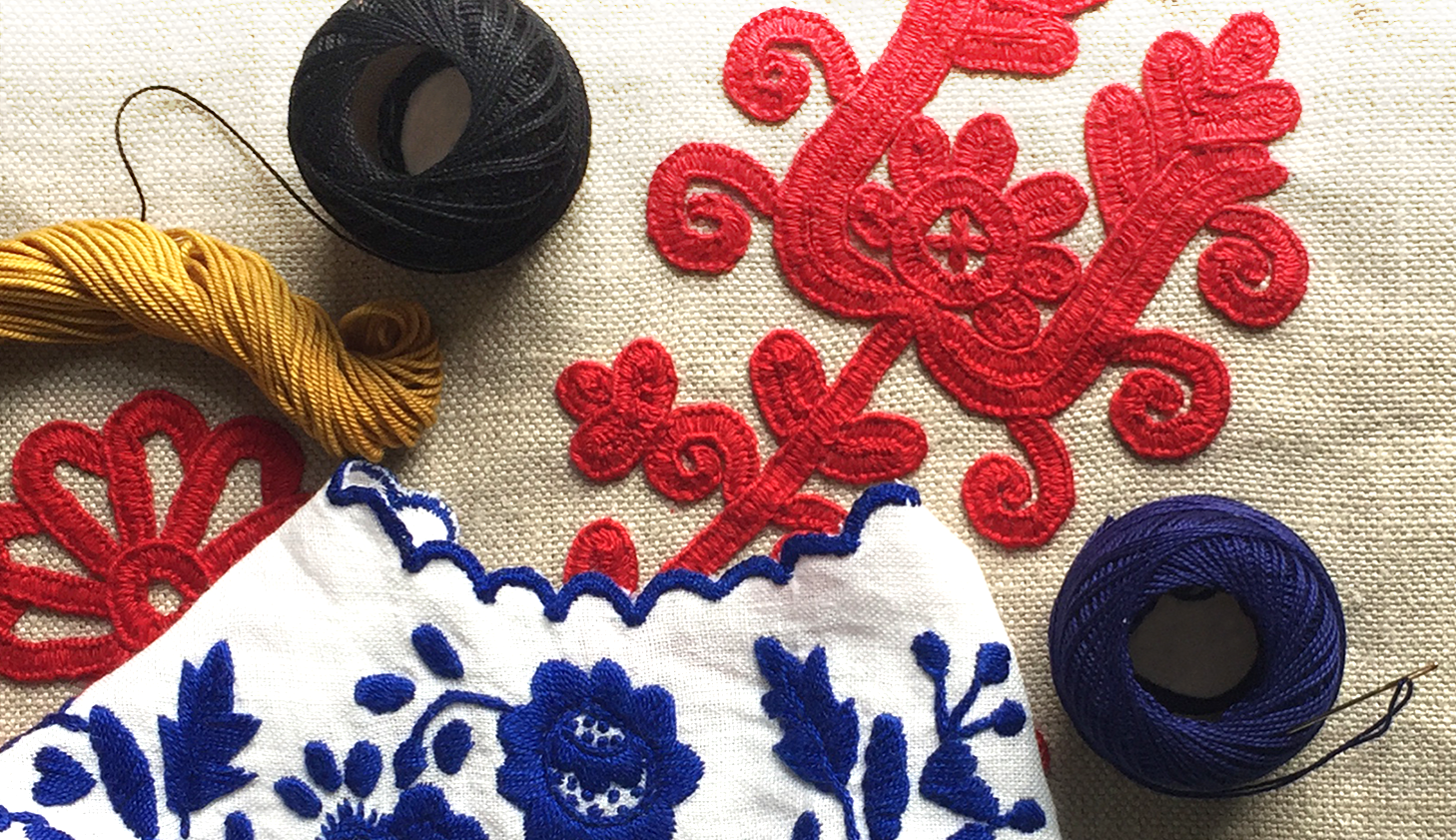 Clear your mind and learn a new skill, one stitch at a time.
Enrich your creative practice with an afternoon of needlework and culture.
Travel and create with artisans at the source.
Gather & Stitch RETREAT
Viana do Castelo, Portugal
August 15 - 22, 2020
This Winter: Embroidery Workshops
San Francisco Bay Area, January 4, 2020
Hungarian Written Embroidery I and II
SAN FRANCISCO BAY AREA, CA, USA
Level I: Saturday, January 4, 10 - 1:30
Level I: Learn a traditional Hungarian style and stitch from Transylvania, Romania + history, culture, and stories about the women stitching this disappearing art today. Stitch a modern pattern that you make into small bag (pictured) or use in clothing or a quilt.
The Embroidered Flowers of Portugal
SAN FRANCISCO BAY AREA, CA, USA
Saturday, January 4, 2 - 5:30
In this workshop we learn several versatile embroidery stitches and look at the traditional clothing from the 1800s in Viana do Castelo, Portugal. Spend an afternoon learning about the culture and history of this lesser-known region of Portugal while stitching. Embroider your own blouse or make a sweet fabric envelope.
ThreadWritten supports women artisans, traditional textile practices and the preservation of cultural heritage through research, education and the creation of a global community of makers.
ThreadWritten in the Press